ALLSPICE
Regular price
$3.95
Save $-3.95
/
---
Allspice is commonly used in both sweet and savory dishes. Add it to sweet dishes where you want a bit more spiciness, such as gingerbread, apple pie, or dark chocolate dessert. Its subtle peppery overtone adds depth to stews, curries, and soups. Allspice is used for flavoring everything from liquor, baked goods, meat marinades, chewing gum, candies, and mincemeat to the intrinsic flavoring of a holiday favorite eggnog.
Certified Kosher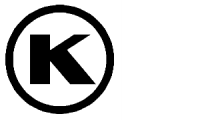 How do I return an item?
Refund/Return Policy:
Due to the nature of the product, we are unable to accept returns. If there is an issue with your order, please contact us immediately so we can fix it.
Spice Professors Inc.
Fresh Meadows, NY Email: spiceprofessors@gmail.com Phone # 347-455-8327
FREE SHIPPING!
on orders of $60 or more
Spice Professors Ships via usps as soon as order is processed. We offer priority mail for higher quality shipping and of coarse faster service. Shop over $60 and get free shipping on us.