CARDAMOM (WHOLE)
Regular price
$14.95
Sale price
$11.95
Save $3.00
/
---
Green Cardamon Pods

Washed & dried

Multiple health benefits

Sweet flavor & aroma

Flavorful in a variety of recipes
Made from the seeds of several different plants, Cardamom is native to India, Bangladesh, Indonesia, Nepal, Pakistan, and Bhutan. These pods are often used to provide a uniquely sweet taste in a variety of foods, but can also be used to flavor drinks. This unique tasting spice is known for its aromatic fragrance and one of a kind flavor. This sweet spice is closely related to ginger and is one of the most difficult and labor-intensive spices to grow. After the pods have been harvested, they are washed, dried, and left in the sun to strengthen the purity of the seeds within the pod. Each pod contains roughly 3 seeds, sometimes less. Whether you choose to use the pods or seeds as a whole or grind the seeds up to a fine powder, Cardamom is a delicious spice to add to any dish or drink while also providing a bunch of health benefits.  
Health Benefits:
Cholesterol control

Anti-depressant

Antimicrobial

Cardiovascular health boost

Treats urinary disorders

Fights dental diseases
Ingredients:
Washed and dried cardamom pods.
Certified Kosher: K-ID NDM-XKGQ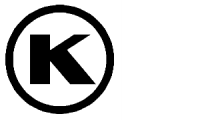 How do I return an item?
Refund/Return Policy:
Due to the nature of the product, we are unable to accept returns. If there is an issue with your order, please contact us immediately so we can fix it.
Spice Professors Inc.
Fresh Meadows, NY Email: spiceprofessors@gmail.com Phone # 347-455-8327
FREE SHIPPING!
on orders of $60 or more
Spice Professors Ships via usps as soon as order is processed. We offer priority mail for higher quality shipping and of coarse faster service. Shop over $60 and get free shipping on us.