FLAX SEEDS
Regular price
$4.95
Save $-4.95
/
---
Add an omega-3 boost to a variety of dishes with this surprisingly versatile ingredient. Ground flaxseeds mix with several foods unnoticed. Use 1 or 2 tablespoons in oatmeal, yogurt, a smoothie, cold cereal, sprinkled over a sandwich, or mixed in a salad. Ground flaxseeds mix with batters and dough and hardly influence the consistency. Several crackers, cookies, and muffin recipes use flaxseeds as their main flavor if you wish to base a dish around it. Vegan bakers often substitute a flaxseed mixture for eggs in baking recipes like pancakes, muffins, and cookies. These baked goods are slightly gummier and chewier than those that use eggs, and the volume is decreased. It can also be added to crusts for meats or your favorite baking recipes.
Certified Kosher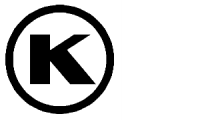 How do I return an item?
Refund/Return Policy:
Due to the nature of the product, we are unable to accept returns. If there is an issue with your order, please contact us immediately so we can fix it.
Spice Professors Inc.
Fresh Meadows, NY Email: spiceprofessors@gmail.com Phone # 347-455-8327
FREE SHIPPING!
on orders of $60 or more
Spice Professors Ships via usps as soon as order is processed. We offer priority mail for higher quality shipping and of coarse faster service. Shop over $60 and get free shipping on us.