GINGER (GROUND)
Regular price
$5.95
Save $-5.95
/
---
Refreshing & bold flavor

Boosts digestive activity

Easily incorporated into dishes
Ginger is one of the more common spices that we see in dishes and drinks. Because of it's bold and lingering flavor, it is one that is great for adding into drinks and dishes alike. Because of its soothing effects on the stomach, whether it be motion sickness or a stomach ache, ground ginger is a great ingredient for individuals with sensitive stomachs.   The ground ginger root that we provide you is the highest quality, making it easier for you to enjoy the health benefits and take in the refreshing flavor. At Spice Professors, we know that you need the highest quality in order to do so.   Primarily grown in Asia and other tropical areas, this ground up spice has been used for more than just cooking. If you are someone that has a difficult time coping with motion sickness, mixing a little bit of ginger with your water and sipping before traveling will help calm your stomach.  
Health Benefits:
Loss of Appetite

Nausea

Reduces inflammation

Headaches

Intestinal Tract & gas

Inhibits Bacteria

Common Cold
Ingredients:
Certified Kosher: K-ID ZQG-LHWJ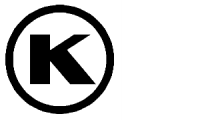 How do I return an item?
Refund/Return Policy:
Due to the nature of the product, we are unable to accept returns. If there is an issue with your order, please contact us immediately so we can fix it.
Spice Professors Inc.
Fresh Meadows, NY Email: spiceprofessors@gmail.com Phone # 347-455-8327
FREE SHIPPING!
on orders of $60 or more
Spice Professors Ships via usps as soon as order is processed. We offer priority mail for higher quality shipping and of coarse faster service. Shop over $60 and get free shipping on us.