CINNAMON (SAIGON GROUND)
Regular price
$4.95
Save $-4.95
/
---
Pure Vietnamese cinnamon

Finely ground cinnamon powder

Multiple health benefits

Flavorful in a variety of recipes
Cinnamon is known to be one of the spices that provides the most health benefits. Gathered from the bark of the cinnamon tree, it is available in cinnamon sticks or ground cinnamon powder.   Known for it's bold flavor and variety of combinations, pure ground cinnamon can be difficult to find. At Spice Professors, we only provide you with gourmet spices from the places where they grow naturally, meaning that our cinnamon ground will provide you with the health benefits to their full effect.   Whether you add this cinnamon powder to your drinks or to dishes, you can guarantee a bold flavor and endless health benefits. This purely Vietnamese cinnamon is only the highest quality of cinnamon grounds around.  
Health Benefits:
Blood sugar control

Antimicrobial

Brain functionality boost

Metabolic boost

Anti-clotting

Lowers cholesterol

Upset stomachs
Ingredients:
Pure Vietnamese cinnamon, finely ground
Certified Kosher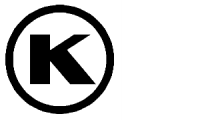 How do I return an item?
Refund/Return Policy:
Due to the nature of the product, we are unable to accept returns. If there is an issue with your order, please contact us immediately so we can fix it.
Spice Professors Inc.
Fresh Meadows, NY Email: spiceprofessors@gmail.com Phone # 347-455-8327
FREE SHIPPING!
on orders of $60 or more
Spice Professors Ships via usps as soon as order is processed. We offer priority mail for higher quality shipping and of coarse faster service. Shop over $60 and get free shipping on us.