CORRIANDER SEEDS
Regular price
$5.45
Save $-5.45
/
---
Coriander is friendly enough to run with most flavors in your kitchen, but it's got some favorites. When cooking with coriander, the question is not "what does this go with?' but rather "what fun can I have with this?' Where coriander shines brightest is when it's paired with fruits, vegetables, and other spices. Ever wanted to try pickling, now is your chance. Favorite use of coriander is in sweets, where it functions as something halfway between lemon zest and cinnamon. Coriander's gentle flavor rarely overpowers, so experiment with it boldly. Coriander rarely detracts" it only adds to the deliciousness.
Certified Kosher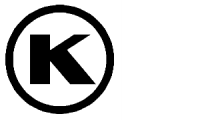 How do I return an item?
Refund/Return Policy:
Due to the nature of the product, we are unable to accept returns. If there is an issue with your order, please contact us immediately so we can fix it.
Spice Professors Inc.
Fresh Meadows, NY Email: spiceprofessors@gmail.com Phone # 347-455-8327
FREE SHIPPING!
on orders of $60 or more
Spice Professors Ships via usps as soon as order is processed. We offer priority mail for higher quality shipping and of coarse faster service. Shop over $60 and get free shipping on us.