CRUSHED RED PEPPER
Regular price
$3.95
Save $-3.95
/
---
Chili powder is commonly used in traditional Latin American dishes like enchiladas and tacos. But a spoonful also adds a welcome kick to grilled meats, stews, soups, a pot of beans, and vegetables. Cayenne pepper is pure ground dried chilies, while chili powder is a blend of spices. Cayenne is a type of red chili pepper and is widely used in Mexican, Asian, Indian, and Southern cooking, among others. Just a pinch adds a sweet-spicy heat to an entire pot of beans, enchilada sauce, fried chicken, or even mac n' cheese. It also adds a nice kick to egg dishes and dry-rubs for meat and seafood. When cooking with chilies, keep in mind that the smallest peppers are generally the hottest.
Certified Kosher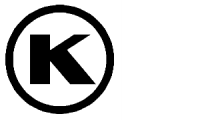 How do I return an item?
Refund/Return Policy:
Due to the nature of the product, we are unable to accept returns. If there is an issue with your order, please contact us immediately so we can fix it.
Spice Professors Inc.
Fresh Meadows, NY Email: spiceprofessors@gmail.com Phone # 347-455-8327
FREE SHIPPING!
on orders of $60 or more
Spice Professors Ships via usps as soon as order is processed. We offer priority mail for higher quality shipping and of coarse faster service. Shop over $60 and get free shipping on us.