FENUGREEK (WHOLE)
Regular price
$5.95
Save $-5.95
/
---
Unique Flavor

Multiple Opportunities for Flavoring

Wide Range of Health Benefits
Fenugreek is an annual herb that offers a relatively sweet, yet nutty, flavor. Commonly described as a medium between celery and maple, fenugreek seeds are used in a wide range of ways. Whether the seed is being used whole or is being ground up to powder form, fenugreek is a common ailment to a bunch of health issues. From high cholesterol to inflammation, this herb offers various forms of relief. Found in many curry dishes, fenugreek has a flavor that stands out among others. Used to season meats and vegetables, there are plenty of ways that you can incorporate this one of a kind spice into your meals. At Spice Professors, we only provide you with the highest quality of spices, directly from the land they originate.  
Ingredients:

Certified Kosher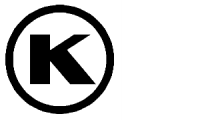 How do I return an item?
Refund/Return Policy:
Due to the nature of the product, we are unable to accept returns. If there is an issue with your order, please contact us immediately so we can fix it.
Spice Professors Inc.
Fresh Meadows, NY Email: spiceprofessors@gmail.com Phone # 347-455-8327
FREE SHIPPING!
on orders of $60 or more
Spice Professors Ships via usps as soon as order is processed. We offer priority mail for higher quality shipping and of coarse faster service. Shop over $60 and get free shipping on us.