STAR ANISE
Regular price
$4.75
Save $-4.75
/
---
Star anise is an ingredient of the mixture known as "Chinese Five Spice". Star anise is used in Chinese red cooking, where the ingredients are simmered for a lengthy period in dark soy sauce, and is nearly always added to beef and chicken dishes. Chinese stocks and soups very often contain star anise spice. In the West, star anise is added in fruit compotes and jams. Star anise is also regularly used as an ingredient in sweet dishes like puddings and pastries. Apart from its use in sweetmeats and confectionery, where sweeteners must be added, it contributes to meat and poultry dishes, combining especially well with duck. Be adventurous and experiment if you enjoy this particular flavor.
 Certified Kosher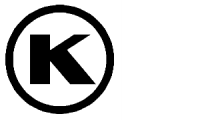 How do I return an item?
Refund/Return Policy:
Due to the nature of the product, we are unable to accept returns. If there is an issue with your order, please contact us immediately so we can fix it.
Spice Professors Inc.
Fresh Meadows, NY Email: spiceprofessors@gmail.com Phone # 347-455-8327
FREE SHIPPING!
on orders of $60 or more
Spice Professors Ships via usps as soon as order is processed. We offer priority mail for higher quality shipping and of coarse faster service. Shop over $60 and get free shipping on us.